New owners plan to use New York line to ship titanium ore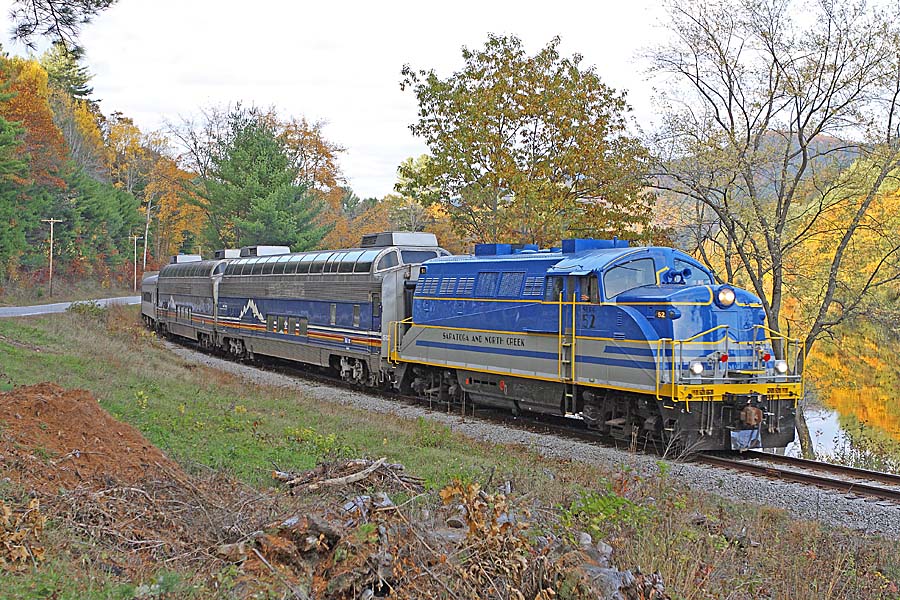 ---
DENVER — Some 30 miles of New York City rail line formerly operated by the Saratoga & North Creek Railroad has been sold for $3.33 million to a couple whose company plans to ship titanium ore from a mine on the road.
The Albany Times Union reports Doc N Duchess Rails LLC, owned by Carol and John McClean-Wright, outbid two competitors in a Chapter 7 Bankruptcy auction held by a Denver court for the San Luis & Rio Grande Railroad and its subsidiary Saratoga & North Creek, former Iowa Pacific Holdings properties that went into receivership in 2019.
Carol McClean-Wright told the newspaper that with the support of financial partners, the company has rail equipment and is in the process of buying a mine in Tahawaus, NY, from Mitchell Stone Products. The site has been mined for iron and titanium in the past, but is currently used as a gravel pit; McClean-Wright said there is titanium that can be mined from tailings at the site.
Doc N Duchess outbid Revolution Rail, which launched a $700,000 bid in January and operated a bike-rail attraction on the route, and the Sierra Railroad. McClean said the new owners will try to work with Revolution to allow the rail bike operation to continue.